COVID-19 (Coronavirus) Alerts
COVID-19 (Coronavirus) Alerts

To schedule an appointment to be tested for Covid-19, call (800) 945-6171


LOCAL COVID-19 TESTING CENTER
Call ahead for an appointment
Beaumont Women's Center


888-634-1123
306 E 6th Street
Beaumont CA 92223
Current County Risk Level
WIDESPREAD
Many non-essential indoor business operations are closed
February 8, 2021
Media contact:
Jose Arballo Jr., RUHS-Public Health (Cell) 951-712-3705
Number of second-dose vaccines administered rising in Riverside County as more doses become available Participants must have an appointment to get vaccinated Those receiving a second COVID-19 vaccine is growing as more second-dose clinics are planned throughout Riverside County.
As of Saturday (Feb. 6), there had been 35,699 second doses administered in Riverside County, as well as 212,636 first-time doses, at the various county operated vaccine clinics and by the many community partners.
"The important work on getting as many residents both doses of the vaccine continues," said Board Chair Karen Spiegel, Second District Supervisor. "We continue to ask for patience, as the number of appointments available for second doses is based on how much vaccine is received, and that number continues to be limited."
Over the next several weeks, there will be about 16,000 second dose appointments offered at 15 second-dose clinics spread throughout Riverside County.
Those who received their first vaccine at a county operated clinic will be contacted by Public Health to help set up an appointment for the second dose. Current CDC guidelines allow up to 42 days for a second dose with either the Pfizer or Moderna vaccine and due in part to limited vaccine supply from the state, it may not be possible to get a second dose at the 21- or 28-day mark originally recommended.
Riverside County officials have conducted various second-dose vaccine clinics and plan for others throughout the region in the coming weeks. The second-dose clinic frequency depends on the supply of vaccines available.
Residents who received their first dose at private provider, should contact that same provider to schedule their second dose. As more vaccine doses have been made available to the county, officials have provided more to the community partners.
If someone's date for their second dose has passed, and they have not been contacted by email or phone, they can call 2-1-1 for phone assistance.
# # #
January 13, 2021
Media contacts:
Jose Arballo Jr
RUHS-Public Health
Cell: 951-712-3705
Email: jarballojr@ruhealth.org
Brooke Federico
County of Riverside|
951-743-0075 – cell
bcfederico@rivco.org
Public contact: 2-1-1
Office of Aging contact: 800-510-2020
Riverside County health officials scheduled several
COVID-19 vaccine clinics throughout region
Jan. 16 clinic in Lake Elsinore will be exclusively for those 65 and older
Riverside County is planning several COVID-19 vaccine clinics for those in Phase 1A (all tiers), 1B (tier 1) and individuals 65 and older.
The Jan. 16 clinic at Diamond Stadium is reserved for those 65 and older only.
"The county team is moving quickly to open more sites that will vaccinate even more of our residents," said Board Chair Karen Spiegel, Second District Supervisor. "We know so many of our residents want the vaccine and we're working diligently to make that happen."
The clinics will provide vaccines free of charge, however those who show up will be required to register prior to arrival and show proof of eligibility (badge, business identification, letter of proof from employer). Medical insurance information will be requested. Those 65 and older who need assistance making an appointment can call the Riverside County Office of Aging at 800-510-2020 or 2-1-1.
To see the description of the various tiers and to sign up for an appointment, click www.ruhealth.org
The following locations will have walk-up vaccine clinics starting Jan. 14. Hours of operation 8:30 a.m. until 4:30 p.m. Monday through Friday.
(There will be no clinics Monday, January 18 because of Martin Luther King holiday.)
Corona High School
1150 W. 10th Street
Corona, CA, 92882
Heritage High School
26001 Briggs Road
Menifee, CA, 92585
San Gorgonio Middle School
1591 Cherry Avenue
Beaumont, CA, 92223
The following location will have a walk-up vaccine clinic on Jan. 17 from 8:30 a.m. until 4:30 p.m.
Indio Fairgrounds (Fullenwider Auditorium)
46350 Arabia Street
Indio, CA. 92201
The following location will have a drive-up vaccine clinic Jan. 16 from 8 a.m. until 3 p.m. This clinic will be reserved for those 65 years of age and older.
Diamond Stadium
500 Diamond Drive
Lake Elsinore, CA, 92530
Please visit www.ruhealth.org/covid-19-vaccine or call 2-1-1 for more information. Seniors can also call the Riverside County Office on Aging at 800-510-2020. # # #
November 19, 2020
Confirmed Cases: 908 - Deaths: 32 - Recovered: 746
LIMITED STAY AT HOME ORDER
November 19, 2020
Upon assessment of the recent, unprecedented rate of rise in increase in COVID-19 cases across California, the California Department of Public Health (CDPH) is taking immediate actions to prevent the spread of the virus. These immediate actions will help reduce community spread, protect individuals at higher risk of severe illness or death from COVID-19, and prevent the state's health care delivery system from becoming overwhelmed. Reducing movement and mixing of individual Californians is critical to decreasing transmission, hospitalizations, and deaths.
Therefore, as the State Public Health Officer, I am issuing a Limited Stay at Home order, effective in counties under Tier One (Purple) of California's Blueprint for a Safer Economy, requiring that all gatherings with members of other households and all activities conducted outside the residence, lodging, or temporary accommodation with members of other households cease between 10:00pm PST and 5:00am PST, except for those activities associated with the operation, maintenance, or usage of critical infrastructure[1] or required by law. This order does not apply to persons experiencing homelessness. Nothing in this order prevents any number of persons from the same household from leaving their residence, lodging, or temporary accommodation, as long as they do not engage in any interaction with (or otherwise gather with) any number of persons from any other household, except as specifically permitted herein.
This Limited Stay at Home Order will reduce opportunities for disease transmission with the goal of decreasing the number of hours individuals are in the community and mixing with individuals outside of their household. Every intervention to decrease mixing of households is critical during this unparalleled increase in case rate rise of about 50 percent during the first week in November. In particular, activities conducted during 10:00pm to 5:00am are often non-essential and more likely related to social activities and gatherings that have a higher likelihood of leading to reduced inhibition and reduced likelihood to adhere to COVID-19 preventive measures (e.g., wearing face coverings and maintaining physical distance).
This order shall take effect on November 21, 2020, at 10:00pm PST.
For counties that move into Tier One (Purple) after the effective date of this Order, the terms of this Order shall apply at 10:00pm PST on day two after the county is assigned to Tier One (Purple). For the purpose of counting days, day one shall be the first full day following the date of the tier assignment.
This order remains in effect until 5:00am PST on December 21, 2020, and may be extended or revised as needed.
This order is issued pursuant to Health and Safety Code sections 120125, 120130(c), 120135, 120140, 120145, 120175,120195 and 131080; EO N-60-20, N-25-20, and other authority provided for under the Emergency Services Act; and other applicable law.
___________________________________
COVID-19 vaccination planning
In the United States, there is currently no approved vaccine to prevent COVID-19. There is a possibility that one or more vaccines will be available before the end of the year. California is planning to distribute and administer vaccines as quickly as possible. This will be done only after a vaccine's safety has been reviewed and approved by a panel of top health experts.
California's distribution of COVID-19 vaccines will be guided by the following overarching principles:
The vaccine meets safety requirements
The vaccine is distributed and administered equitably. People with the highest risk of infection will get the vaccine first.
Community stakeholders are brought in from the outset for transparency
A safe and effective COVID-19 vaccine will be one of the most important tools to end the COVID-19 pandemic. California will be transparent, careful, and above all, equitable in its vaccine distribution. The state will provide a COVID-19 vaccine to everyone in California who needs and requests vaccination.
For more information, see
___________________________________
November 13, 2020
TO:
All Californians
SUBJECT:
Travel Advisory
The incidence of COVID-19 is increasing in many states and countries. Persons arriving in California from other states or Californians returning from other states or countries could increase the risk of COVID-19 spread. In addition, travel itself can be a risk for exposure to COVID-19, particularly travel through shared conveyance such as air, bus or rail travel.
Travel Advisory for Non-Essential Travel [1]
1. Persons arriving in California from other states or countries, including returning California residents, should practice self-quarantine for 14 days after arrival. These persons should limit their interactions to their immediate household. This recommendation does not apply to individuals who cross state or country borders for essential travel. [2]
2. Californians are encouraged to stay home or in their region and avoid non-essential travel to other states or countries. Avoiding travel can reduce the risk of virus transmission and bringing the virus back to California.
[1] "Non-essential travel" includes travel that is considered tourism or recreational in nature.
[2] "Essential travel" includes: work and study, critical infrastructure support, economic services and supply chains, health, immediate medical care, and safety and security.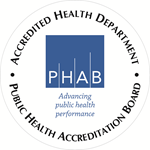 California Department of Public Health
PO Box, 997377, MS 0500, Sacramento, CA 95899-7377
Department Website (
cdph.ca.gov
)